Stephanie Saxemard is a director, cinematographer, editor, and documentary film producer from Martinique. She is co-founder of Creativ Sün Films, an impact film production company based in Martinique.
Stephanie's passion for nonfictional storytelling has led her to direct and produce several independent short documentaries. Her focus is around post-colonial identities, migration and environment in the context of the ecological crisis.
Stephanie is a 2022 BGDM Black Director fellow, a 2022 Hot Docs Fellow, a 2022 & 2021 Caribbean Film Academy Fellow, a 2021 IDFAcademy alumni and a 2019 If/Then alumni.
After a Ma in Political Science and International Cooperation from the University of the Antilles and French Guyana and a MA in Human Rights from the London School of Advanced Studies, she worked as a researcher, analyst and project coordinator in non-profit organisations.
She is currently working on documentary and animadocs projects.
Filmography
Untitled Caribbean Climate change film, 80 min (Martinique) – 2027 – Director/DP/Producer – In writing
In Flux, 52 min – 2024 (Norway/Martinique) – Co-director/co-producer w/ Differ Media – In late development
The Third Season, 30 min – 2024 (Martinique) – Co-director/DP/Producer – In late development                                                                                                                                                                             The Isle, 18 min – 2024 (Martinique) – Director/DP/Producer – In development
Koudmen the series, 2015-2020 (Martinique) – Director/DP/Editor/Producer
The Sea Between Us, 40 min – 2018 (Martinique) – Director/DP/Producer/Editor – ,
Yole, 26 min – 2017 (Martinique) – Director/Cinematographer/Producer/Editor
Live Edge, 9 min – 2017 (Martinique) – Director/DP/Producer/Editor
Shihan, 5 min – 2017 (Martinique) – Director/DP/Producer/Editor
Selected Festivals
Wadadli film festival, 2020
Indie Grits Film Festival, USA, 2020
RCM , Martinique, 2019
Green Screen Film Festival, Trinidad & Tobago, 2018
Women of the Lens Film Festival, 2018
Sunchild Environmental Film Festival, 2018
Maritime Jacht Film Festival, 2018
Rapport Film Festival, UK, 2018
Awards
2021 International Crosscurrent Hot Docs Fund Grantee (Canada)
Selected Fellowhips
2022 BGDM Black Director Fellowship and grant (Camden, USA & Toronto, Canada)
2022 HOT DOCS Fellowship & Filmmaker Lab
2022 Caribbean Film Academy Fellowship (Miami, USA)
2021 Caribbean Film Academy Fellowship
Workshops
2023 CEE Animation/Dok Leipzig Animation Producers Lab, Leipzig, Germany
2023 Anidocs Sur Lab, Miradasdocs 2022                                                                                                                                                                                                                                                                                   2021 IDFAacademy, Amsterdam Netherlands
Pitchs
2022 FIFAC, French Guyana
2020 If/Then & IDFA Global Pitch, Amsterdam
Education
2017  Title 1 RNCP, Author-Director of documentary films, Les Ateliers Varan, Guadeloupe
2012 Ma in Undestanding & Protecting Human Rights, School of Advanced studies, University of London, United Kingdom
2009 Master in Political Science and International Relations, Université des Antilles et de la Guyane, Guadeloupe
2007 Bachelor in History, Université Paris 1 Panthéon-Sorbonne, France
2005 Bachelor in Cellular and Molecular Physiology, Université de Poitiers, France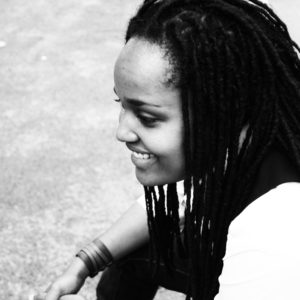 GET IN TOUCH
hello(@)stephaniesaxemard(dot)com